Who is the most influential and important person in snookers history?
VOTE FOR UP TO
TWO
PEOPLE
Joe Davis
Godfather of snooker who created the World Snooker Championship and subsequently won it 15 times. His name and legacy remains iconic to this day and he helped propel the game of snookers popularity.
Ted Lowe
Legendary snooker commentator who was the voice of snooker throughout the 70s, 80s & 90s who brought it to the masses during the days of 10million+ viewers. He was also influential in persuading the BBC to air Pot Black once colour television coverage began, which was a key factor in snooker going mainsteam,
Alex Higgins
The original Peoples Champion who was the rebel who broke the mould of the stereotypical snooker player of that era who was a 40 or 50 something perfect gent who played sensible snooker. His attacking play and wild temperament and personality made him snookers first true superstar, and his on the table play and off the table antics helped generate plenty of headlines and made him captivating viewing throughout the 70s and 80s for millions.
Mike Watterson
Influential promoter who brought the World Championship to the Crucible Theatre in 1977 and had a hand in many of the big decisions in the early days of the "modern" era of snooker such as arranging contracts with the BBC and ITV for coverage, as well as creating the UK Championship. He also turned his hand to playing and commentating too. (Also he is Ryan147s great uncle for those who didnt know)
Barry Hearn
Formed Matchroom Sport stable of players in the 80s and marketed them as characters to maximise their popularity and earnings potential. A shrewd businessman his Matchroom Sports Premier League has ran for over 25 years and he also organised events like the World Matchplay, as well as Pools Mosconi Cup. He now has returned to snooker full time as head of World Snooker and has revolutionised the sport which was struggling badly in just over 2 years using his persuasive powers and vast contacts, to arrange a full calendar of new televised events around the globe.
Steve Davis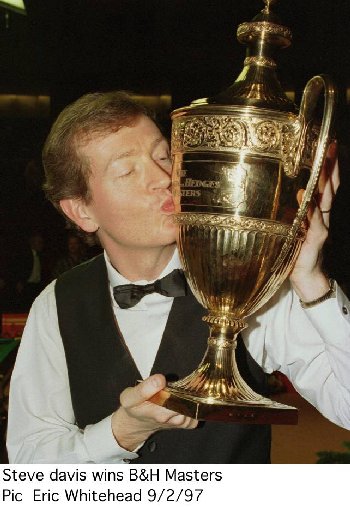 The first fully professional player in snooker who changed the face of snooker into a serious sport rather than a jovial exhibition with his serious demeanour and dedication. He was a winning machine and one of the most famous faces in Britains in the 1980s and the only snooker player to win Sports Personality of the Year. At his peak he was Britains highest earning sportsman and he remains on tour playing in his mid 50s now.
Jimmy White
Snookers most popular player throughout the 80s and 90s, and remains popular to this day. His hard luck stories, flambouyant style of play and housewives favourite / loveable rougue characteristics endeared him to the public and for many his epic battles with Hendry in the early 90s were snookers peak.
Stephen Hendry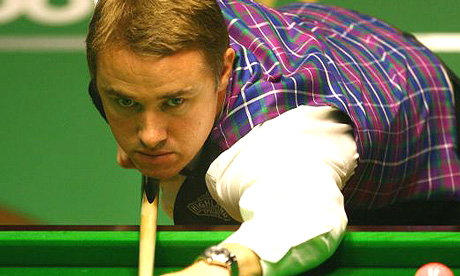 Another single minded winning machine similar to Davis, who played in a more aggressive manner and has the record haul of 7 World Titles for the modern era. His influence helped sparked a snooker boom in Scotland.
Ronnie O'Sullivan
Arguably the most naturally gifted player of all time, he has at times been the only man keeping snooker going during the wilderness years pre-Hearn as hes generated 99% of headlines for on and off the table antics, as well as being the only player the casual fan would tune in to see. Another Peoples Champion who carried the baton on from Jimmy, hes now got 20 years at the top under his belt and could easily have another 20 years, if he so wished.
Ding Junhui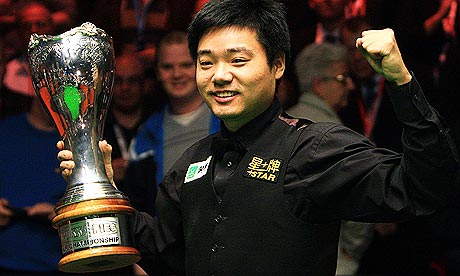 Figurehead for the Chinese snooker revolution that is taking place and is transforming the sport and securing its future.
Other
Posts: 15036
Joined: 02 February 2010