Thought it would be interesting to visualize the final win % of some players over their career to put things in perspective.
Data derived from Wikipedia and put in excel graph: major & minor ranking and non ranking finals, past and current, but omitted amateur finals.
You can draw your own conclusions but I think it's clear Judd's not there yet: at the 42 finals mark he's at 64.3%, above Higgins (57.1%), but behind Ronnie and Hendry (both coincidently at 69%), Selby at 59.5%.
For Trump to reach the 69% mark, he would have to win 7 consecutive finals again, or 9 out of the next 10.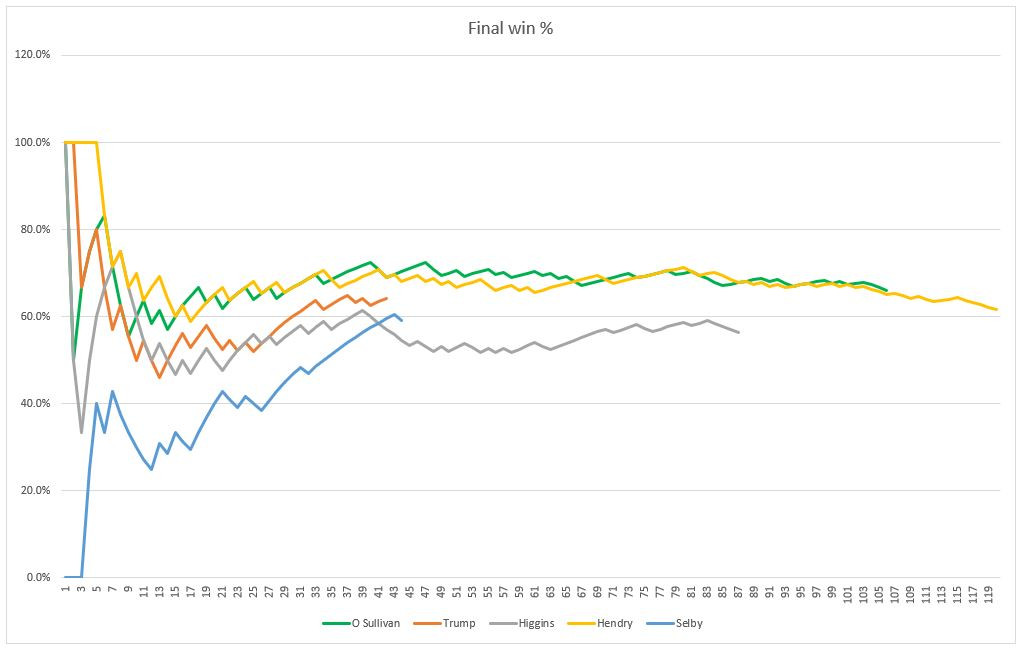 Last edited by
rekoons
on 23 Feb 2021, edited 2 times in total.
Posts: 2072
Joined: 15 November 2018
Location: Belgium
Snooker Idol: Bingo
Highest Break: 36